Welcome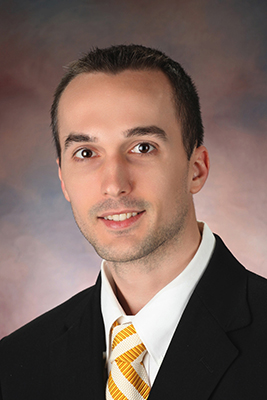 Welcome to my website! This is my little space on the web where I like to publish things that interest me, from photos, to tech things, and even some complaining. :) If you're so inclined, you can also follow me on:
School
I completed my bachelors degree in Information Technology with a Theology minor at Mount Aloysius College from 2002-2005. During that time I was a member of Vox Nova, a small choir specializing in music from the Baroque and Renaissance periods. Since then I have earned two master of science degrees in Information Technology Project Management and Information Security and Assurance from Robert Morris University.

In the Fall of 2011 I began my Doctor of Science in Information Systems and Communications at Robert Morris University. In the Spring of 2012 I successfully passed the qualifier and in the Spring of 2013 I successfully defended my dissertation proposal. On April 4, 2014 I successfully defended my dissertation and became Kevin J. Slonka, Sc.D. My dissertation, Awareness of Malicious Social Engineering Among Facebook Users, can be downloaded from the Proquest Open Access database.
Work
My entry into the corporate world started when I was a sophomore in high school. I had a co-op at CTC in Johnstown. Once I graduated high school, I switched from a co-op to an intern. Through my three years of college I remained an intern. In May of 2005 I graduated college and CTC brought me on as a full time Technical Systems Integrator. I continued working at CTC for the next year and a half. My duties included Linux and Windows workstation/server administration, Active Directory administration, and much, much more.

In November of 2006 I took a Software Engineer position at Northrop Grumman. I have created various web-based and fat applications utilizing such languages as C++, C#, HTML, Javascript, PHP, and VB.Net and using various technologies such as Microsoft SQL, MySQL, and Jena (Semantic DB) upon both Microsoft and Linux platforms. Other job duties include Linux administration and network design.

Starting in January 2013 I began teaching full-time at Pennsylvania Highlands Community College as the head of the Computer Science program. In addition to teaching, I also am a part-time Senior Systems Engineer at Precision Business Solutions where I maintain the Linux server and cloud infrastructure, perform network design/redesign, and all other server/network related activities.
Teaching
In the Fall of 2007, I took an adjunct professor position at Mount Aloysius College teaching Computer Science. A couple years later, in the Fall of 2009, I took an additional adjunct professor position at Pennsylvania Highlands Community College teaching Computer and Information Technology. As of January 2013 I work full-time at Pennsylvania Highlands Community College as the head of the Computer Science program while maintaining adjunct status at Mount Aloysius College.

Mount Aloysius College
CS206B - Database Management Systems
CS225 - Current Microcomputer Systems
CS229 - Introduction to Linux
CS303B - C++ Programming
CS305 - Logic and Structured Design
CS306 - Database Design
CS310 - Computer Security, Ethics, and Fraud
CS328 - Client/Server Operating Systems
CS403B - Advanced C++ Programming
CS404 - Advanced Concepts in Programming
CS420 - Advanced Networking
CS481 - Special Computer Topics: Cyber Security
Pennsylvania Highlands Community College
CIT100 - Microcomputer Applications
CIT165 - Hardware Components
CIT166 - Programming with Visual Basic
CIT172 - Operating Systems & Administration
CIT222 - Linux Operating System
CIT232 - Web Server Design
CIT236 - TCP/IP
CIT280 - Network Troubleshooting
CIT290 - Network Admin Internship
CSC101 - Introduction to Computer Science
CSC125 - Introduction to Programming
CSC205 - Problem Solving with Computer Programming
CSC210 - Advanced Applied Programming
CSC215 - Data Structures
CSC220 - Computer Organization and Architecture